To My Fellow Shareholders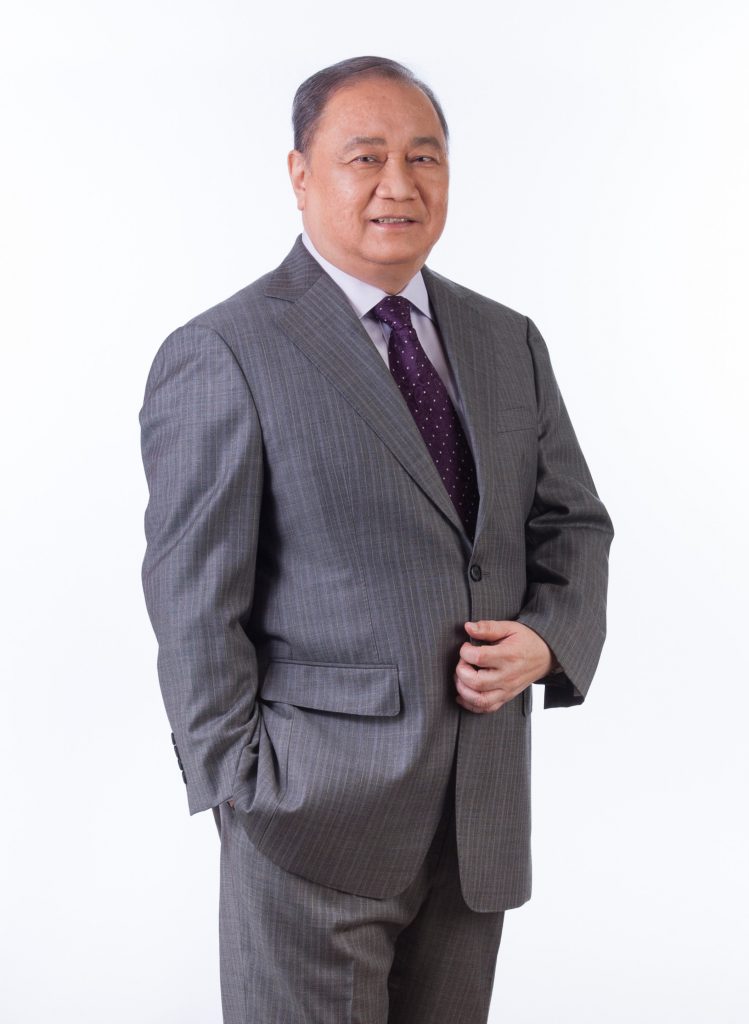 2018 has been a year of adjustment to weaker currencies and refocusing on our core investments. Notwithstanding the decline in contribution driven largely by declines in the peso and rupiah exchange rates, we are building a foundation for steady earnings growth at our core investments even as we take steps at First Pacific Head Office to lower our costs and strengthen our balance sheet.
Shortly before issuing our 2018 earnings report in March 2019, we announced the sale of our 50% stake in the parent company of Goodman Fielder to the other owner of this food producer, Wilmar. The funds received from this asset sale will go towards repayment of debt, in particular a US$252 million bond maturing in September 2020. This was an initial big step in fulfilling our commitment to refocus on our core businesses and release funds to finance debt reduction and share repurchases. We will quickly see a drop in our overall borrowings and a reduction in our overall interest bill and the average cost of our borrowings.
At the same time, we have already seen a 6% drop in our net interest expense in 2018, the second such drop in two years, and we are hopeful of a continuing decline looking ahead. Corporate overheads were down for the third year in a row.
The renewed focus on our core businesses is observing results. PLDT, the biggest telecommunications company in the Philippines, is seeing growth in subscriber numbers and telco earnings as a direct consequence of a multi-billion-dollar multiyear capital expenditures program that has seen the buildout of the best and most sophisticated telecommunications network in the country. This company can now look ahead to perhaps its best years yet. MPIC continues to grow in its 10th year of ever-stronger earnings thanks to the fruits of large and focused spending on building out its capacity to deliver more electricity, more road traffic and more water to the consumers living in the service areas of its largest investments. MPIC's hospitals business is now up to 14 such institutions and continues to seek new investments around the Philippines while smaller investments in light rail and logistics continue to invest for growth. Indofood continues to dominate in its food categories and expands into new ones, ensuring that increasing consumer spending power is met by its high-quality and diverse food offerings. Philex is turning its focus to development of the Silangan project in the south of the Philippines while PXP seeks to capitalise on potential cooperation between the Chinese and Philippine governments in development of energy assets.
There is much going on with our operating investments as we look ahead and we are confident in their prospects even as we keep a sharp eye on the bottom line. Our confidence is such that your Board of Directors has felt the confidence to maintain First Pacific's distribution unchanged on a per-share basis, meeting our nine-year commitments to distribute 25% or more of recurring profit to First Pacific shareholders. Recent data show a dividend yield of 4.4%, which compares well with our peers, though our share price performance remains a disappointment. We are optimistic about the future and are hopeful that this will soon be reflected in the market's understanding of the strong prospects of First Pacific and our operating companies going forward.
Yours cordially
M V Pangilinan
Managing Director and Chief Executive Officer
26 March 2019